Welcome!
Vintage, Antique, Unique … be it Mid Century Modern, Machine Age, Art Deco or earlier: carefully packed and shipped within 1 business day. About me
---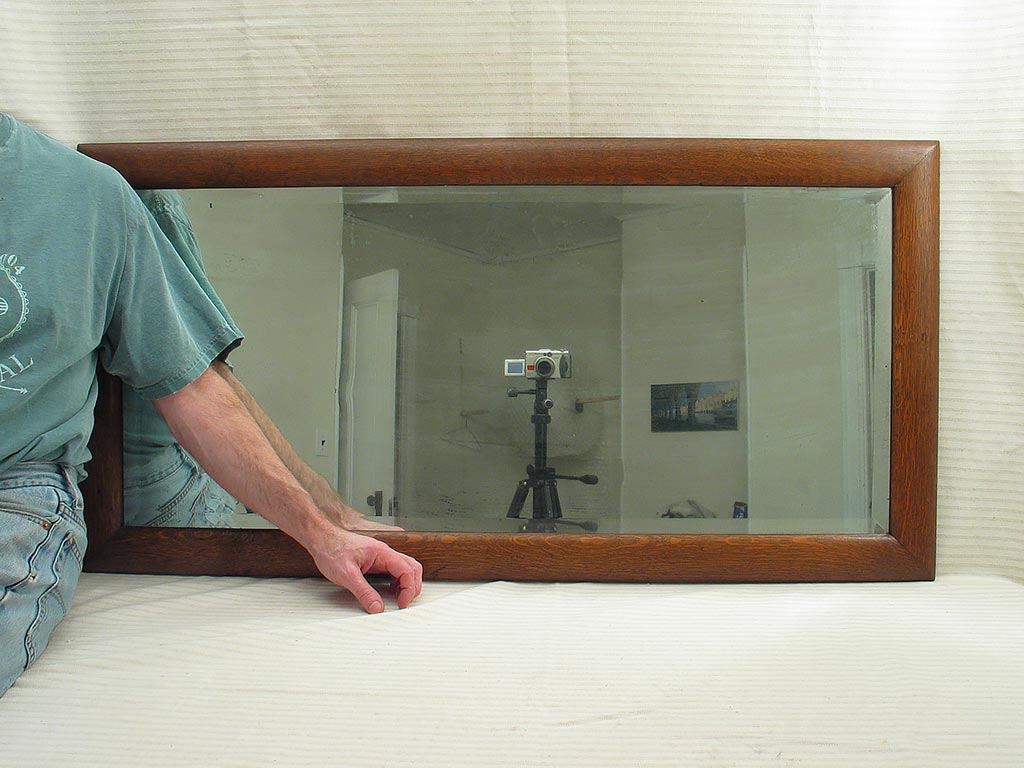 I've always loved anything vintage. My first listing was a few 1950s vintage glass Christmas ornaments that sold at eBay auction for around ten bucks — a long ago precursor to my built-from-scratch online store (I'm also a graphic designer and an engineer).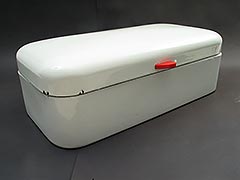 Frequenting local estate-sale auctions I tend to acquire stuff that I am both knowledgeable of and which fits well into my 'logistics' of (generally) not much larger than a breadbox — vintage or antique home décor, industrial design, scientific instruments & tech, fine art & collectibles. As to some of the categories of stuff you'll find here in my store…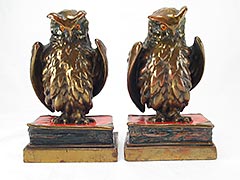 I've long been a collector of Antique Bookends — particularly Art Deco era bronze or bronze-clad. I'm most fond of the 'miniature sculptures' figural types, which were fashioned on myriad themes, Cowboys Farmers & Native Americans, Mythological Nautical & Patriotic, and animals of all kind. Among my favorites are products from each of the notable five companies (all now long defunct) that produced bronze-clad, but I especially like certain models made by the Pompeian Bronze Company, which existed in the 1920s and was based in Brooklyn NY. Not familiar with antique bookends? Begin exploring the topic by visiting my primer at AntiqueBookends.us ◱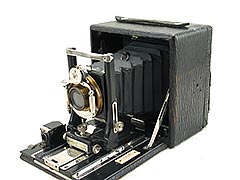 I got my first camera around 1967 (an all-plastic Argus 127) and got into 35mm Kodachrome in a big way in the late-1970s with my first SLR, a Pentax K1000. In the 1990s, while studying photography with Lou Draper at the local MCCC, 'learned a bit about photojournalism, medium format & view cameras — and lots more about darkroom craft, countless hours printing B+W silver halide and archival-color Cibachrome. My interest in vintage film cameras spans just about anything: early box cameras, beautiful wood & brass view cameras, roll-film medium format, 35mm rangefinders and stereo image, 8mm and 16mm cine, and tiny 'spy cameras'.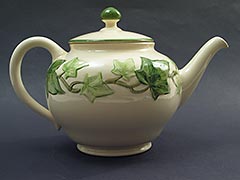 What's not to love about Porcelain and Pottery — the fine bone china produced by Walter Scott Lenox, the simple beauty of Franciscanware, the whimsical cookie jars from McCoy, Abingdon and Shawnee, the artistry of Stangl's birds and the folksy Americana of Pennsbury Pottery.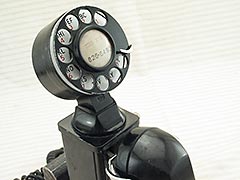 The occasional Scientific, Mil or Tech when it turns up: be it electrical or mechanical, I've always loved to tinker with old devices — whether an antique Bausch & Lomb microscope, a WWII-era US Navy sextant or Army Air Forces 'propellor protractor' or an early Apple II or 128k Mac and so on — it pretty much all interests me.
☘ Hope you find something you'd love to add to your home; thanks for taking the time to browse. –cj
1-hour Flash SaleTo purchase at markdown pricing shown:
Apply promo code in cart. US-buyers only.
( if our goal is unmet by timeout, sale may run again )
Code expires
Thu Feb 2 @ 11:31pm ET
▼
Reload page to check if a new code is available.
---
☟choose a category to browse